Satellite TV Systems
There are two basic satellite companies for RVers. These are Direct TV and Dish Network.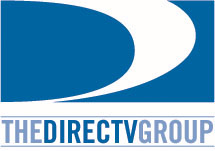 DIRECTV is the nation's leading digital multi-channel television service provider. We offer access to hundreds of channels of quality programming in the places people live — single family homes, condominiums and apartment buildings. DIRECTV also provides television entertainment to tens of thousands of commercial locations, including airports, hotels, restaurants, bars, hospitals and office buildings. And all of this is backed by award-winning customer service and our dedicated employees who make it all work. www.directv.com
Most of the questions you might have can be answered by going to Direct TV's FAQ section. You can also learn about how to access local stations or network feeds on their website as well.

After launching nine satellites, EchoStar has the capacity to offer over 500 digital video, data and audio channels of programming including local networks and HDTV. The ultimate entertainment for the true TV lover, America's "Everything" Pak features 31 commercial-free premium movie channels from Showtime, Starz, HBO and Cinemax; NBA TV and all the great programming in America's Top 180 package. That's over 230 channels of great television bundled together for a hard-to-believe value. http://www.dishnetwork.com/
Many forum members already have Direct TV or Dish Network at home and when they take our their Tiffin RV, they take one of the receivers they already have and use it. We purchased two receivers, and one is kept in the RV at all times. The choice is up to you whether you want to invest in additional receivers or use your home ones.
Weather does interfere with your satellite signal as do trees, limbs, and other obstructions with the southern sky.
For this reason a few seasoned RVers also carry a portable satellite antenna with them, in case they get parked in a spot with heavy overgrowth, they can set their antenna up in a clear spot and still get Satellite TV.
We installed a stationary antenna where we park at when we are visiting our daughters. We park next to a high barn on their farm which kept us from getting a signal until we installed a stationary antenna that could be aimed at the proper location.
If you are a new customer then either of these companies have a number of packages that might interest you. This includes free hookup and up to 4 rooms wired including receivers free. One also has to have cards for each of the receivers which allows them to receive the signal. So bottom line, a receiver is useless with out a card. Ebay is another place where receivers are available. Some come with cards, some do not.
Submitted by Mike Sundberg - 2/27/06

Click Your browser's "Back" button to return to the previous page
or chose another category from the side menu.

The RV Tech Library is brought to you by the TiffinRVnetwork