Sliding Step Cover Solenoid Adjustments
Overview:
Diesel pushers have a front entrance that is a stairwell. In order to provide a place for the copilot's feet to rest when driving, a sliding step cover is used to cover up this area. The step cover is air operated but rocker switches on both the driver's and passenger's side consoles actuate the electric solenoid that allows the air to pass to the step cover mechanism. If this solenoid is improperly adjusted the step cover will either move very slowly and sluggishly or else it'll jump out at the speed of light. Adjustments can be made to this solenoid to modify the travel speed as required.
Where Is It?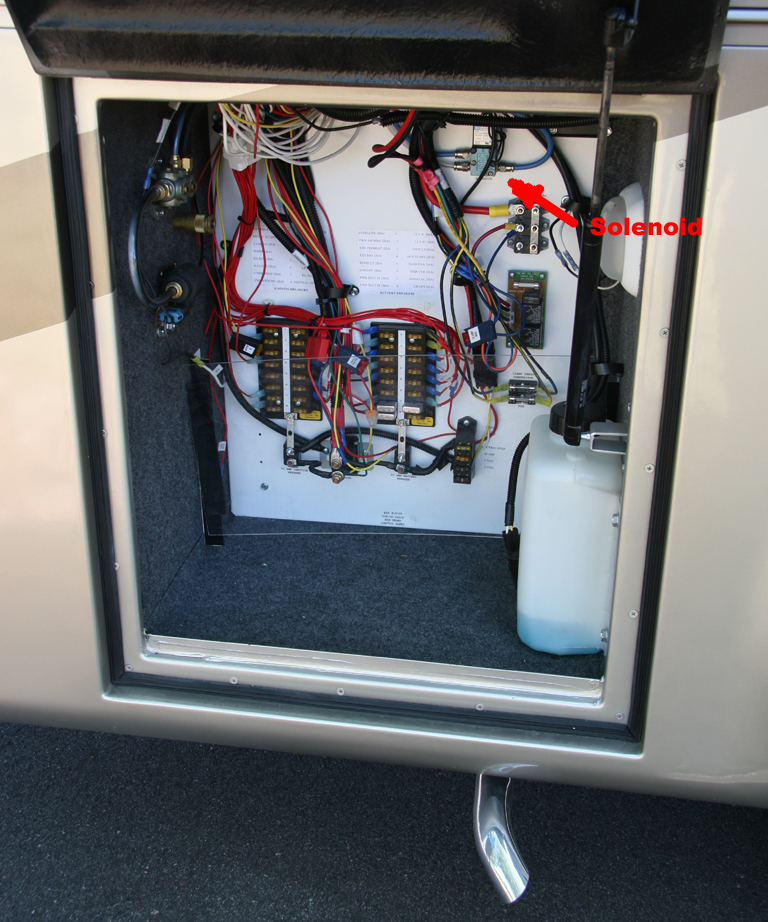 The above image shows the location of the step solenoid. It's on the white board located in the frontmost driverside compartment.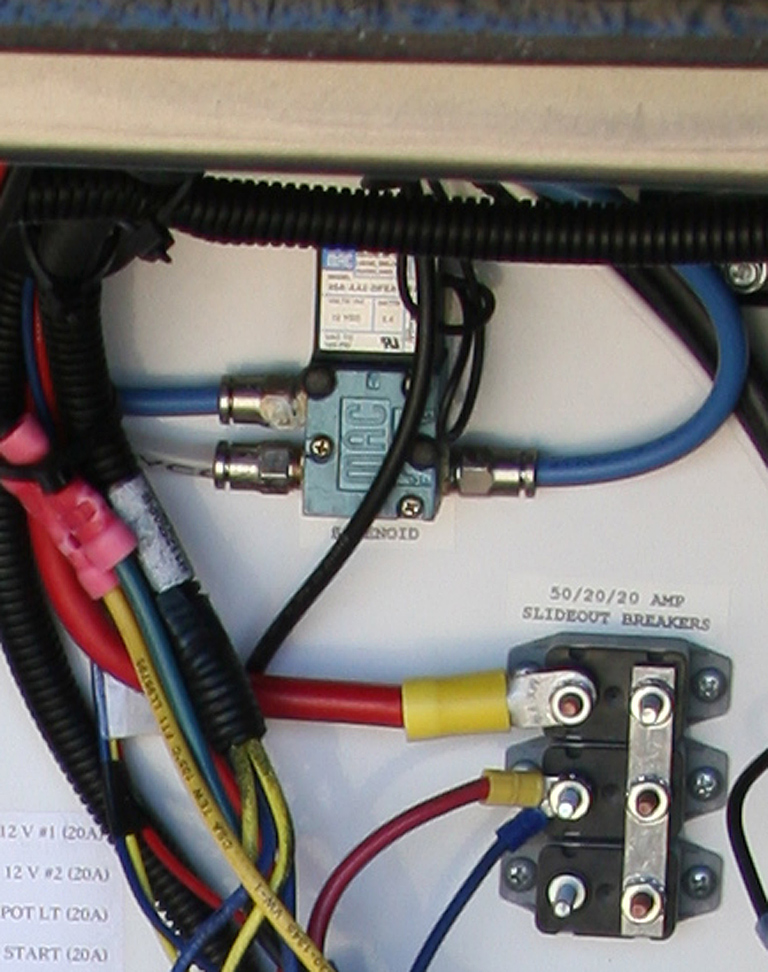 This close-up view provides a better look at the actual solenoid valve. It's the blue anodized valve body with a black electrical solenoid mounted up top. The input air supply enters via the blue line at the right. The valve then triggers the air to go out either one of the two lines on the left side, depending on whether you want to push the step cover open or to the closed position.

Adjustment Procedure:
On the right side you will find two small black screws. They are not visible in this picture and they are flush with the valve body so you'll have to stick your head in there and look carefully. One screw sets the opening pressure while the other sets the closing pressure. If you turn either of these screws counterclockwise to back them out the step cover will move slower in that direction. If you turn the screws clockwise to tighten them up, the step cover will move faster.
Submitted by Mark Quasius - 3/25/08

Click Your browser's "Back" button to return to the previous page
or chose another category from the side menu.

The RV Tech Library is brought to you by the TiffinRVnetwork